Copilot 3.1 Released
Reach out to the right person, at the right time, through the right channel, and with the right message.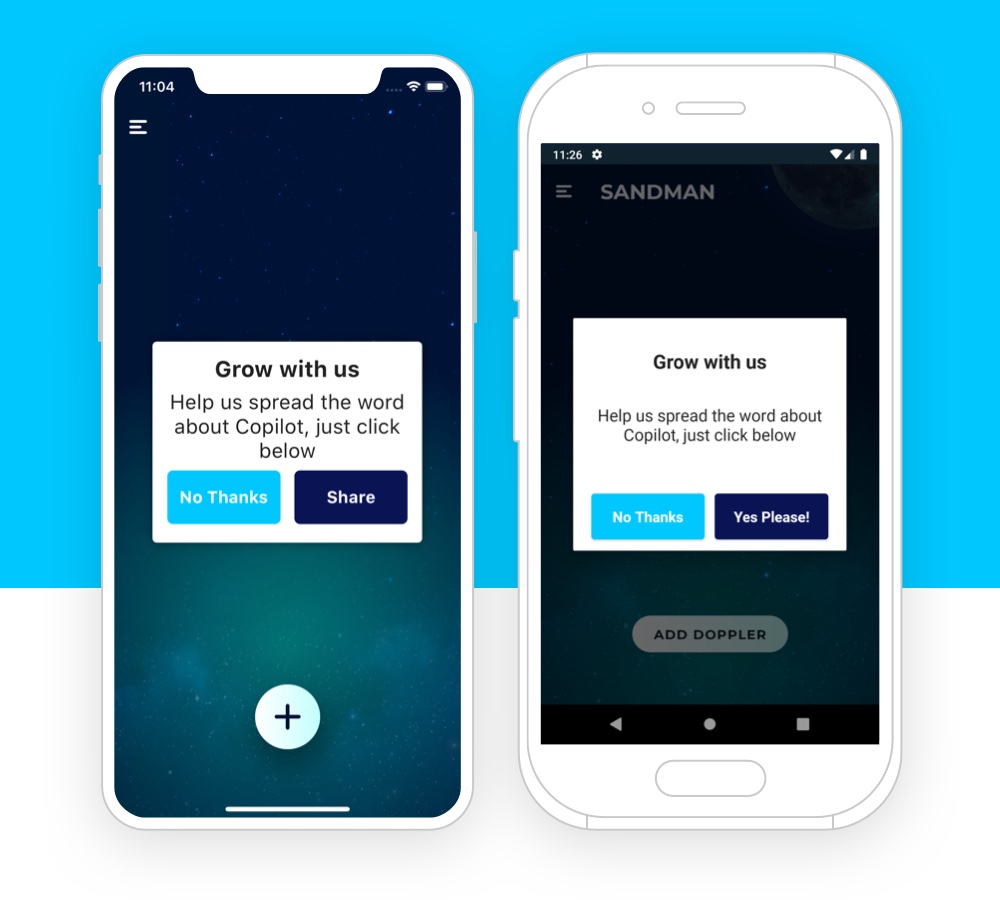 We're happy to announce Copilot 3.1, including a setup-free, automated In-App Messaging system
Here's how it works:


Identify the Right Audience


Create your In-app messages with any audience of your choosing through our custom Ongoing Campaigns.
With Segmented NPS, you can view the real-time Net Promoter Score® of specific audiences based on different parameters, and design targeted messages based on how happy they are.

Pinpoint the right time
Select from a vast list of real-time event triggers to ensure your message is delivered at the best time.
Drive immediate engagement
Include up to three CTA buttons that easily lead to native Rate, Share, Link, & Email options.
Bring your A Game
Easily customize and test options to make sure your message looks great when displayed, but acts exactly as you intend.
Measure for success
Select a KPI to be triggered on user action, see how you did, and improve on the fly.